With so many new beauty products coming on the market every single day, its hard for a product to really shine above all the competition. Some fantasic products are hiden gems whilst some shine so bright and are so widely talked about that we can't miss them!
With new technology being created all the time and beauty companies coming up with 'the next best thing' every 5 minutes it can sometimes get a little confusing.
However, there are some products on the market that have been around for abolsute years and are still being widely used and adored.
These are what I call my vintage cult classics, products which have been around for decades
and never fail to let us down!
Ponds Cold Cream
You can bet your bottom dollar that your mother, grandmother and her mother will have had this sitting on their dressing table! Ponds cold cream was created in the 1910's and continues to get raved about today. I to own this cream and i have to say, it is pretty fantastic!.
It does 3 jobs, its a cleanser, it removes all make-up including eye make-up and it can be used as a face mask.
Ponds cold cream has a massive celebrity following to, Kylie Minogue swears by it and says this is the product that keeps her looking young!. And it only retails for between about £3-£5 a pot! Bargain!
4711
Forty-seven eleven perfume is in my oppinion, the most classicly vintage fragrance out there.
Formed in the 1800's and it still sits on the shelves of boots today!.
My granny always had a bottle of this on her dressing table, her's was like the round bottle pictured above, she must still have some, and as young girl I would always love sniffing it! I love how they have stuck very close to their origional packaging after so many years, they still sell a little round bottle thats almost identical! The smell reminds me of her and I adore it. Its notes are, citrus oils, lemon, orange, light floral rose and sandlewood. Its deffinately love or hate, it does smell vintage and I guess you could call it a bit of an old lady scent, its sure not for everyone but I love it.
Revlon Cherries in the Snow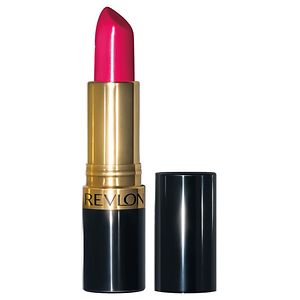 The cherries in the snow lipstick and nail polish was launched in 1953. Its non-offencive shade of red, not to bight infact it has a slight hint of pink and is super wearable. If your scared of a red lip this this is deffinately a colour that can use to start to ease you into them :).
A quick bit of vintage revlon trivia, it's rumoured that in his first desingns Christian Louboutin used one of revlons red polishes to paint the sole of his shoes!
Chanel No. 5
The ultimate classic perfume!
Chanel gave it this name because she c
hose the sample contained in the fifth vial. She said
"I present my dress collections on the fifth of May, the fifth month of the year and so we will let this sample number five keep the name it has already, it will bring good luck."
The first bottle of the perfume was produced in 1919 and ladies all over the world still class scent as a staple to this day!
Rosebud Salve
Rosebud salve has very much stuck to its pretty vintage packaging which I love, it gives it charm.
It was created in 1895
, it is a multi-use product that is primarily used as a lip balm, but can also be used on cuts and grazes, eyebrow grooming and also for smoothing down flyway hairs.
Elizabeth Arden 8 hour cream
8 hour cream is another brilliant classic, created in 1930, its another multi use product.
The story behind it's name is due to
a loyal client who used it to treat her child's skinned knee and 'eight hours later' the skin looked all better.
This products
soothes restores skin, calms it and helps chapped, cracked, dry skin. It also soothes redness and minor skin irritations.
Nowdays this product is available in many variations asside to the orgional, including lip treatment, lip tints, hand cream, sun protection and many others.
Lipcote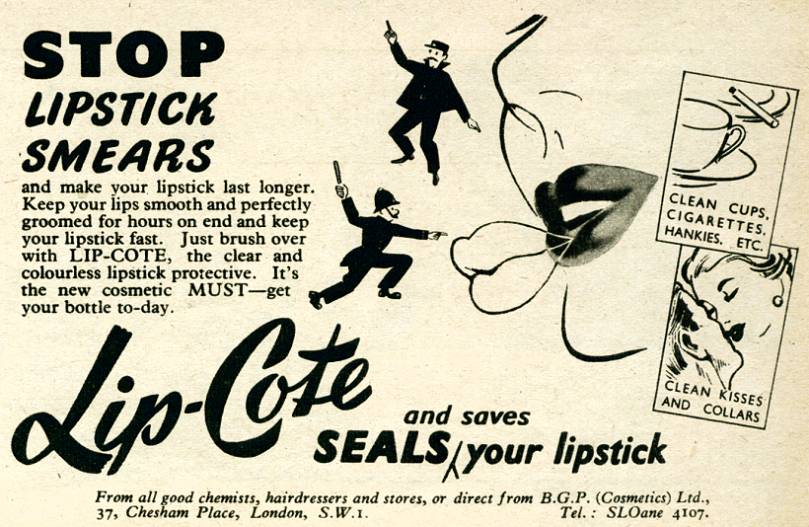 Lipcote first made its appearance in the 1950's, its not varied is packageing to much, and again, its such a classic. This is a lipstick sealer that works wonders. Not much has really changed about the product since its release however it has now recently become available in a vanillia version to :)!.
Elnett Hair Spray
Last but not least on my list of vintage cult classics is the Elnett hairspray.
Created in 1960 this buzz about this hairsrpay was big, and its still the most popular hairsprays used today. Ask any hairstylist or anyone who works in the beauty and fashion indsutry, and they will tell you that this is hairspray that all the pro's usebackstage 90% of the time, no pro is ever without of bottle of it!
Phew, that was quite a list! Theres so many more I could add, but for now, I think these are the best and most iconic vintage products that we still use today.
Have you tried any of these vintage cult classics? Do you know a product you think should have been included in my list?
What do you think the cult classics of our modern day newer products will be in the years to come?(i'll be doing a post soon about my own predictions).
Let me know your thoughts :).
Gemma
-x